A Local Weekend Travel Guide to Austin, Texas
This article was produced in partnership with Tecovas
Everything's bigger in Texas, including its wild, weird and wonderful capital city—Austin. Known as The Live Music Capital of the World, Austin is a unique town with a whole lotta Texas swagger and a hint of California cool.
I first moved to Austin in April 2015, and ever since I arrived it's been one hell of a ride. The final tour of my military career is what brought me here. I was assigned to the University of Texas at Austin Naval Reserve Officer Training Corps (NROTC) as a military instructor and had the privilege of training the next generation of Navy and Marine Corps officers. However, this incredible city and all it has to offer is what kept me here.
As one of the fastest growing cities in America, Austin is a melting pot of individuals from all over the country. But don't fool yourself—despite the major tech boom and influx of new residents to Austin, the long-time home of Willie Nelson hasn't been tarnished by Californication. There's a whole lot of Texas in this town and it offers one of the best weekend getaways in the States.
Whether you're looking for bars, music, parties on the lake, entertainment, or special events—Austin has it all. Beyond your average weekend destination, Austin boasts unique happenings like SXSW (South by Southwest), ACL (Austin City Limits), F1 and NASCAR racing at Circuit of the Americas, World Golf Championship tournaments, and much more.
So pull up those bootstraps and let's get this party started. It's my honor to serve as your personal cicerone to a place I'm proud to call home—Austin, Texas.
Courtesy Image
1. Walk Taller in an Authentic Pair of Boots
If you want to make lifelong memories, Austin is primed for you and your crew to do just that. But before hitting the town, outfitting yourself with an authentic pair of cowboy boots is a classic Austin tradition. The iconic Tecovas headquarters offers a memorable sensory experience that can't be missed.
Open the door and you'll be greeted with the intoxicating smell of fine leather goods and handcrafted cowboy boots. Once inside, the Tecovas staff will quickly offer you a complimentary craft beer or whiskey. Need we say more? Once you've settled into this western-wear sanctuary, the knowledgeable staff will educate you about boots and help you identify the perfect pair to match your style and personality.
Mike's Local Tip: The in-store Tecovas experience is second-to-none, but their online shopping experience is also great—and ideal for expanding that boot collection once you get back home.
2. Mouthwatering Eats at Franklin BBQ
While Austin is decidedly different from other cities in the Lone Star State, our barbeque is still taken very seriously. If you only have time to hit one BBQ joint, make it Franklin BBQ—owned by the award-winning Aaron Franklin.
Regarded as one of the most influential pitmasters in the country, Aaron Franklin even has his own Masterclass program—Aaron Franklin Teaches Texas-Style BBQ. The barbecue at his namesake joint lives up to his reputation and gives literal meaning to "fall off the bone."
Mike's Local Tip: Be prepared to wait in line, but don't fret—lounge chairs and cold beer are offered while waiting.
3. Concerts in the Park
Zilker Park, the city's largest park, is home to one of Austin's biggest music events—the Austin City Limits Music Festival, held on two consecutive weekends in October. The park also serves as a great spot to catch some sun, play frisbee, or take your dog out for some fun.
Mike's Local Tip: During the summer, head to Zilker Park for Blues on the Green, a free monthly concert hosted by Austin City Limits. Bring your blanket, brews (discreetly), and enjoy the show.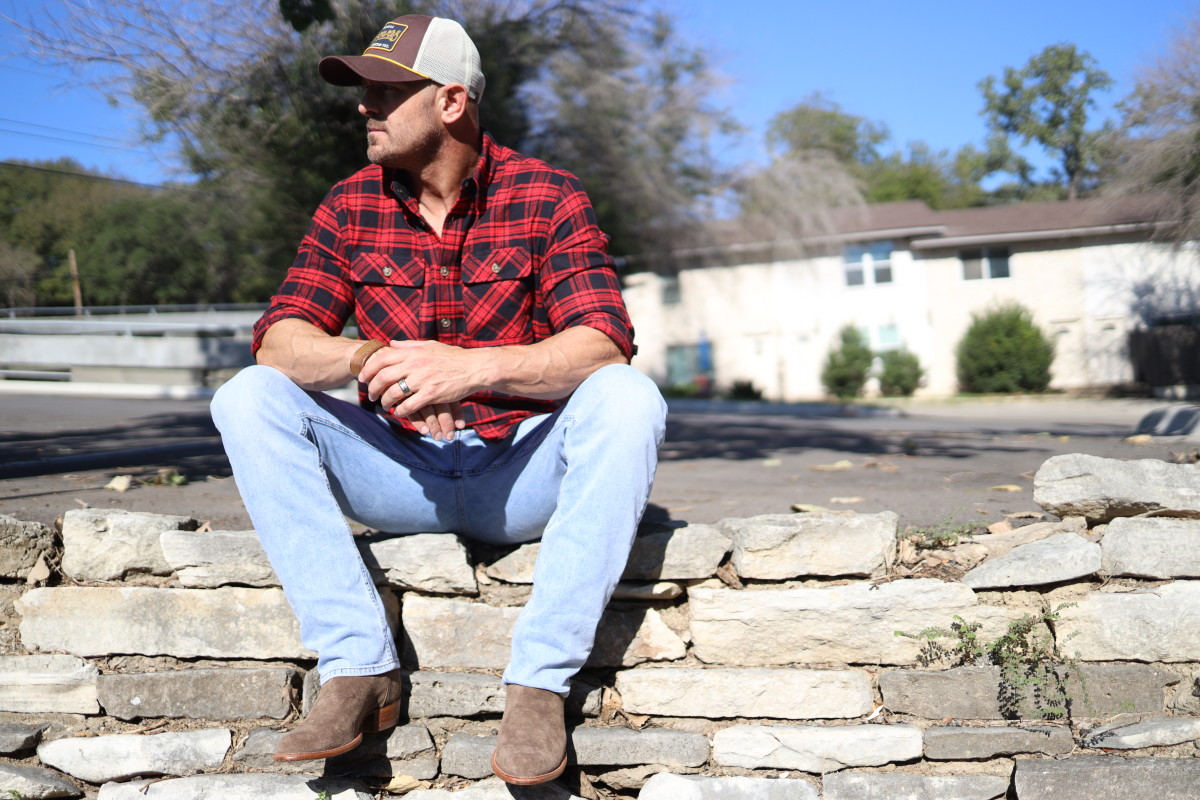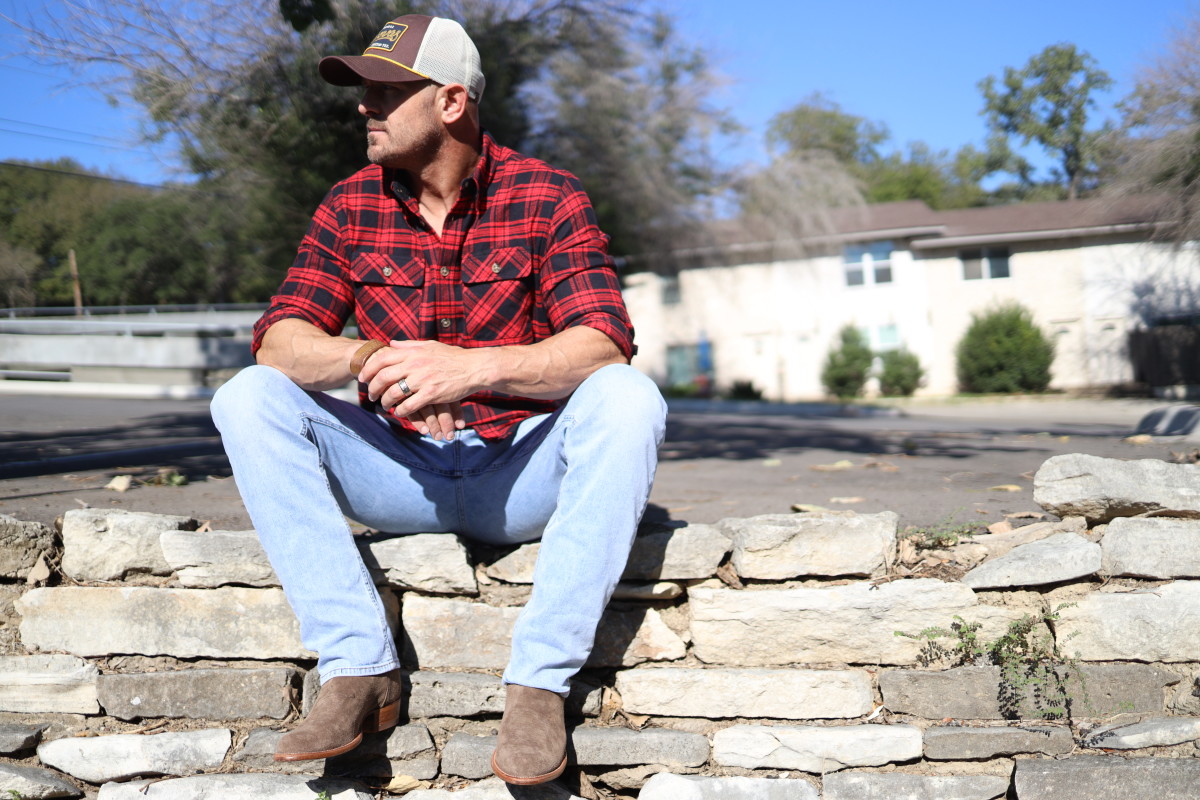 4. Libations on Lake Austin
No getting around it, summer days in Austin are toasty. If you've got a group of revelers ready to cool down and blow off some steam, a party barge is the call. Hitting the party coves on Lake Austin or Lake Travis, be prepared to get blocked in for an entire day of drinking and boat-hopping.
Mike's Local Tip: Reserve a party barge early from Lake Austin Party Boat Rentals. Once that Austin sun gets high in the sky, you'll be late to the party.
5. The Million Bat Migration
Okay, this isn't for everyone, but Austin's Congress Avenue Bridge is home to 1.5 million Mexican Free-Tailed bats—aka the largest urban bat colony in the world. Between March and September, thousands of them pour out of the bridge for their nightly flights—and feasts, consuming anywhere from 10,000 to 30,000 pounds of insects, including mosquitoes and harmful agricultural pests. Thank you, bats!
Mike's Local Tip: Arrive early to score a parking spot and front row views from South Congress Bridge. The nightly bat show can take place anywhere between 7:30 to 9:45 p.m. and take up to 45 minutes.
6. Austin Nightlife Hot spots
Once that Texas sun sinks below the hills, the action really starts to heat up. From live music honky tonks to chic downtown bars, you're sure to find the right spots to whet your whistle. Here's my honest rundown of where to go (and avoid).
West 6th Street: There's no shortage of live music and late 20- to 40-something crowds on this strip of bars stretching along the western end of 6th Street. Stop by Whiskey Tango Foxtrot, home of the Men's Journal Everyday Warrior Podcast with Mike Sarraille, held every Friday at 6 p.m.
Dirty 6th Street: While this patch of 6th Street in the heart of downtown used to be a magnet for all ages, it's currently a prime spot for Gen Zers. Unless you're still in your early 20s, it's probably not worth your time.
Rainey Street: An iconic drinking hub in southeastern Austin, Rainey Street's historic strip of landmark bungalows are now a row of bars that are generally packed-to-the-gills—especially on Sundays. Stop by Banger's Sausage House and Beer Garden, featuring over 200 craft beers and the formidable Man-Mosa (beer stein full of mimosa). Note: One Man-Mosa per customer.
South Congress Street: There's no shortage of bars and restaurants on South Congress, which draws a slightly older crowd, as does West 6th Street. Catch a show at the famed Continental Club, hailed as the premiere live music club of Austin, located on South Congress Street.
East Side: Austin's East Side (east of Highway 35) has evolved into one of the most rapidly growing and gentrified areas of the city. The bars and restaurants here are all truly unique, featuring live music and craft drinks. Pop into Whisler's, a local haunt with a quirky vibe and fine cocktails.
7. Where to Stay in Austin
You'll want to be staying where the action is, so book a room downtown. There's no shortage of hotels, ranging from the typical big chain guest rooms to more boutique experiences.
Mike's Local Tip: Check-in to a memorable Austin lodging experience at the Hotel ZaZa, South Congress Hotel, or Hotel Van Zandt.

For access to exclusive gear videos, celebrity interviews, and more, subscribe on YouTube!

The Victorinox I.N.O.X. Professional Diver LE Is Inspired by Shipwrecks
The new Victorinox I.N.O.X. Professional Diver LE checks all the boxes for a dive watch—it has a strong titanium case, it's water resistant to 200 meters, and it's ISO-certified for diving—but it comes with some unique extras: A stunning 3D-printed dial pattern and a handy pocketknife in a matching color scheme. If you're on the hunt for a capable tool watch that's also a real head-turner, look no further.
The I.N.O.X. Professional Diver LE combines tough construction and dependable underwater capability with some ocean-inspired aesthetics. The watch features a 45mm titanium case that's sandblasted and coated in a black matte PVD finish. The case offers excellent strength and durability at a low weight, so despite the watch's blocky looks, it won't feel clunky on your wrist.
Like any real dive watch, it comes with a unidirectional rotating bezel—formed in a striking hexagon shape—for tracking time underwater. On the bezel, the 20-minute zone (the amount of time you can stay at 100 feet below the surface without doing decompression stops), is marked in bright yellow for easy reading. In addition, Victorinox used two different colors of Super-LumiNova to make the dial, hands, and indices clearly legible under the waves.
But the real highlight of the I.N.O.X. Professional Diver LE is the attention given to aesthetics. The center of the dial displays a highly detailed 3D-printed pattern in light green; it's meant to evoke the oxidization of brass pieces found on shipwrecks resting at the bottom of the ocean. To top it off, the watch is sold with a matching Spartan PS Swiss Army Knife in the same pattern (it's only available to those who purchase the watch), and two expandable rubber straps that are designed to fit over a wetsuit.
If you're suiting up for a dive, the I.N.O.X. Professional Diver LE will make a trusty companion. It's an official ISO 6425-certified dive watch, so it's been tested for proper performance on dives, plus it's built to withstand magnetic fields and is powered by a quartz movement for accurate timekeeping.
Want to put one on your wrist? Don't wait—Victorinox is producing just 1,200 of these limited-edition beauties.
[$1,295; victorinox.com]

For access to exclusive gear videos, celebrity interviews, and more, subscribe on YouTube!

Watch the Epic Final Trailer for 'Stranger Things' Season 4
Since bursting onto the scene in 2016, Stranger Things has become nothing short of a cultural phenomenon, thanks to its unique combo of sci-fi, horror, fantasy, and coming-of-age storylines (not to mention a hefty dose of retro nostalgia). The show has grown bigger and bolder with each season, but season four, which premieres this Friday, will be a pivotal one: The show's characters are grown up and have spread out beyond the town of Hawkins. But as a new final teaser trailer makes clear, the gang will be facing some of their biggest challenges yet.
Season four will pick up shortly after the end of season three, which finished with the climactic "Battle of Starcourt," where Eleven (Millie Bobby Brown) and her friends faced off against the fearsome Mind Flayer. The new season finds the gang facing more pedestrian challenges like high school, growing up, and moving to a new place (according to Gizmodo, Eleven and the Byers family have moved to California). Of course, monsters from the Upside Down are lurking, too. The friends will have to face a new Dungeons & Dragons monster, Vecna, in this season.
The cast will look very familiar, with favorites like Joyce Byers (Winona Ryder), Mike Wheeler (Finn Wolfhard), Dustin Henderson (Gaten Matarazzo), Lucas Sinclair (Caleb McLaughlin), Will Byers (Noah Schnapp), and Max Mayfield (Sadie Sink) returning to the show. Previously, Netflix revealed that Jim Hopper (David Harbour) would return this season, although he seemed to meet his demise in season three. Like the rest of the show's seasons, season four was created and produced by Matt and Ross Duffer.
According to Deadline, the new season will be revealed in two parts. The first seven episodes of Stranger Things season four will premiere on Netflix Friday, May 27. The final two episodes will be released July 1 as Volume 2. Check out the full trailer above, and make sure to carve out some time this weekend to binge the new season.

For access to exclusive gear videos, celebrity interviews, and more, subscribe on YouTube!

'Mission: Impossible—Dead Reckoning Part One' Trailer
Have you missed seeing Tom Cruise on the big screen? You're in luck: Not only is he reprising his role of Maverick in the upcoming Top Gun sequel (in theaters May 27), he's also starring in a new installment of the Mission: Impossible franchise. Although Mission: Impossible—Dead Reckoning Part One won't premiere until 2023, you can get your first taste of the new film thanks to an explosive new trailer that was released today. After watching the clip, one thing is obvious: Even at just shy of 60 years old, Cruise can still hold his own as Ethan Hunt.
"Action-packed" doesn't even begin to describe this trailer. Like car chases? There are multiple scenes involving armored trucks, sports cars, and Cruise wheeling a bright yellow Fiat through the narrow streets of a European city. Big on fight scenes? There are plenty of those, too, including a one-on-one knife brawl on a bridge in Venice, scrimages on top of speeding trains, and an epic battle on horseback in the middle of a sandstorm. You'll even get to see Cruise drive a motorcycle off a cliff. And if that's not enough suspense for you, you can see him do the same thing in a train, too.
You'll also notice some familiar faces in the trailer. Most notable is the return of Eugene Kittridge, played by Henry Czerny. According to The Hollywood Reporter, it's the first time Kittridge has appeared in a Mission: Impossible movie since the release of the original 1996 film (Czerny played Kittridge in that film as well).
Christopher McQuarrie directed the new installment, and he's no stranger to the franchise. He previously directed 2018's Mission: Impossible—Fallout and Mission: Impossible Rogue Nation, which premiered in 2015. Interestingly, he also helped write the screenplay for Top Gun: Maverick.
Mission: Impossible—Dead Reckoning Part One will hit theaters July 14, 2023 (Part Two is expected to premiere in 2024). Check it out in the trailer above.

For access to exclusive gear videos, celebrity interviews, and more, subscribe on YouTube!