Six-Minute Carne Asada Tacos To Please Any Crowd
Produced in partnership with Founders Brewing Co.
The best, and most memorable, back patio hang sessions seem to come together last minute—maybe you ran into a neighbor, or maybe an afternoon catchup with a pal went long. Now evening is creeping in and you want the good times to continue. Hunger ensues, but you don't want to halt the feel-good flow by attempting a complex recipe or ordering pizza (again). What should you serve at such a shindig? Our go-to is dry-rubbed carne asada tacos. Simple and fast? Yes. But also tasty as hell and totally sustaining—so you spend less time prepping and more time actually enjoying yourself.
The translation for carne asada is "grilled meat," and that's what you get here, its natural flavors amplified by spices like adobo and cumin you can modulate to your liking—no lengthy marinating needed, nor are hours of chopping and prep work. Use a flavorful, thick-grained cut like skirt steak—preferably "outside" skirt steak, which is more tender than the inside cut—and cook it quickly over a hot grill. Pair the meat with fresh-made tortillas, if you can find them, and you'll find that the dish seams to disappear almost as quickly as you can prepare it.
Weeknight Carne Asada Tacos
Ingredients:
2 tsp cumin
1 tsp oregano
1/2 tsp ground Adobo pepper, more or less to vary the heat
salt and pepper to taste
tortillas
fresh cilantro
fresh avocado
Fire up the grill. Throw the spices in a bowl and mix them together. Then fully coat the skirt steak in the mixture by rubbing it in on both sides. (You can do this up to 2 hours beforehand for deeper flavor.)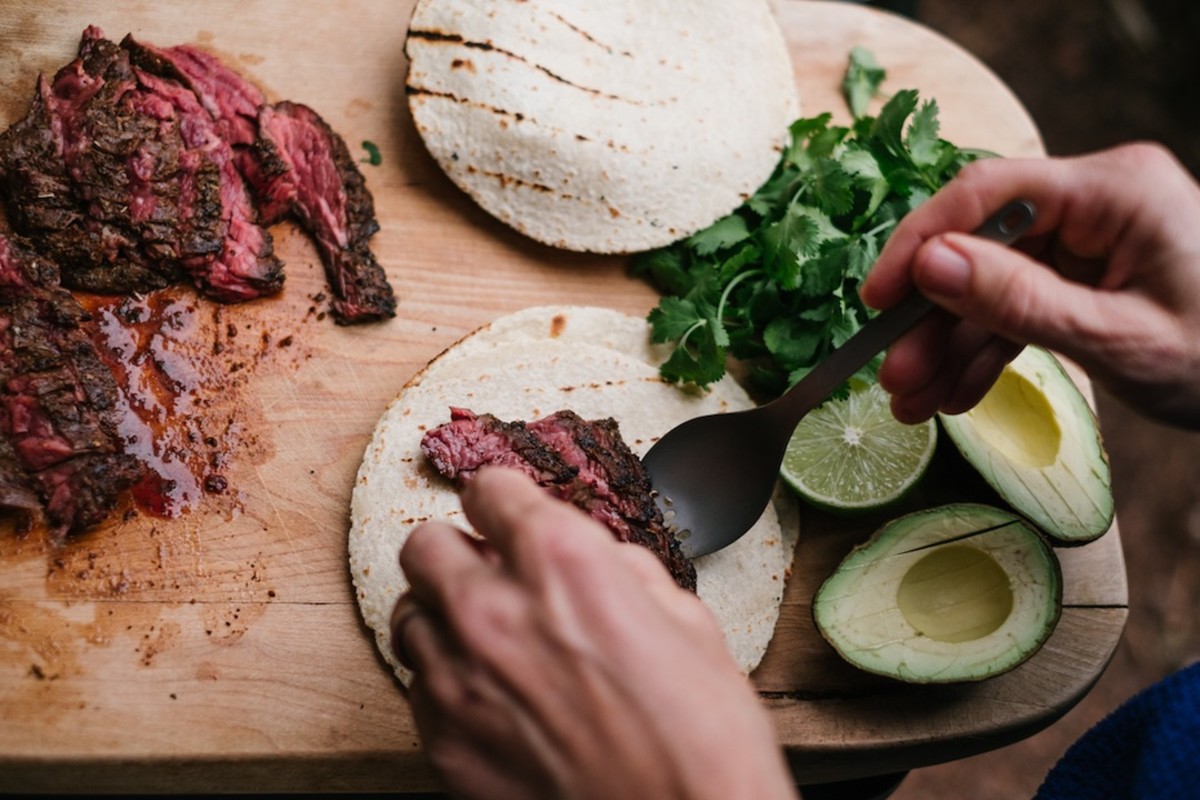 Lightly coat the steak in olive oil, then grill it for around 3 minutes per side, or until medium-rare. Allow the steak to rest for 5 to 10 minutes, then slice it thinly against the grain. Serve with the grill-warmed tortillas, fresh avocado or a simple guacamole, and fresh cilantro.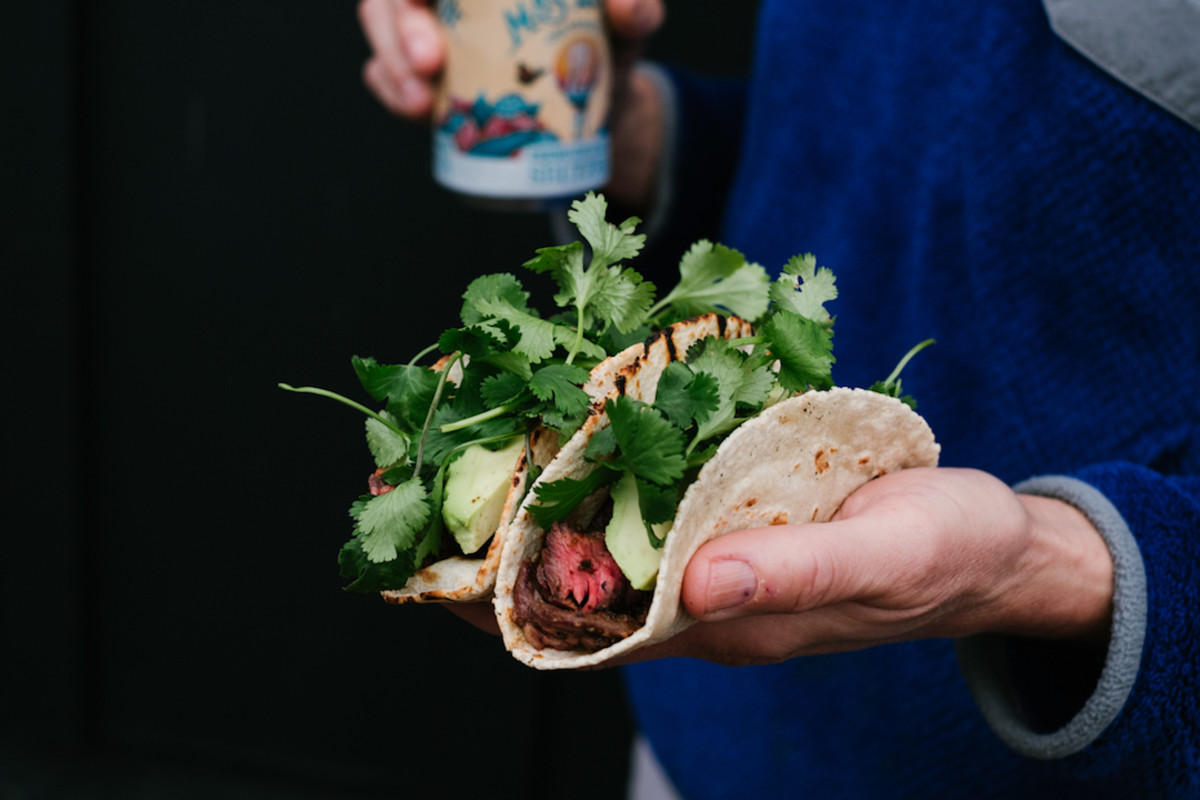 And for a drink pairing? Your might conjure up a margarita for a meal like this, but it's time for a rethink: Why usher in a sugar-rush and a likely hangover? We'll reach for a Founders Más Agave Hard Seltzer. Since the sweet has been dialed back with all-natural Agave, and natural fruit juice provides the flavor, it's in a realm of its own.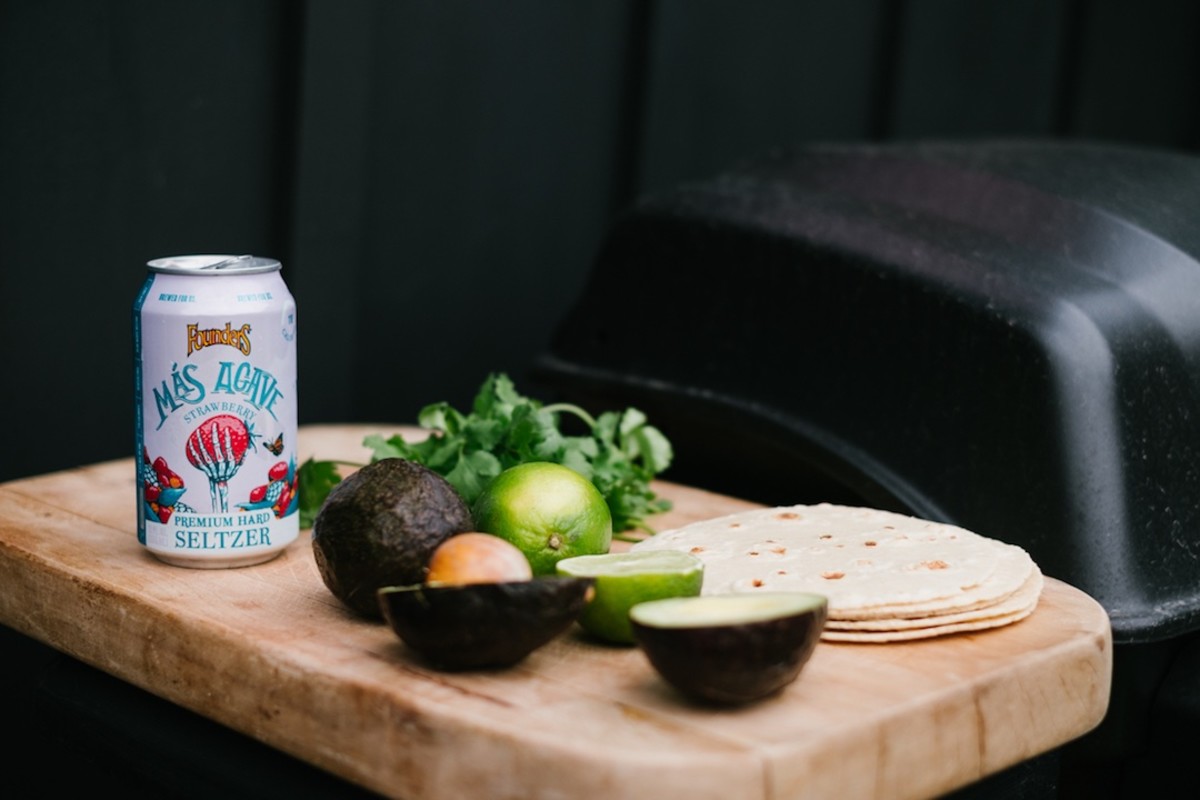 Great Gear for a (Mild) Backyard Bash
Three items you need to easily elevate your entertaining game.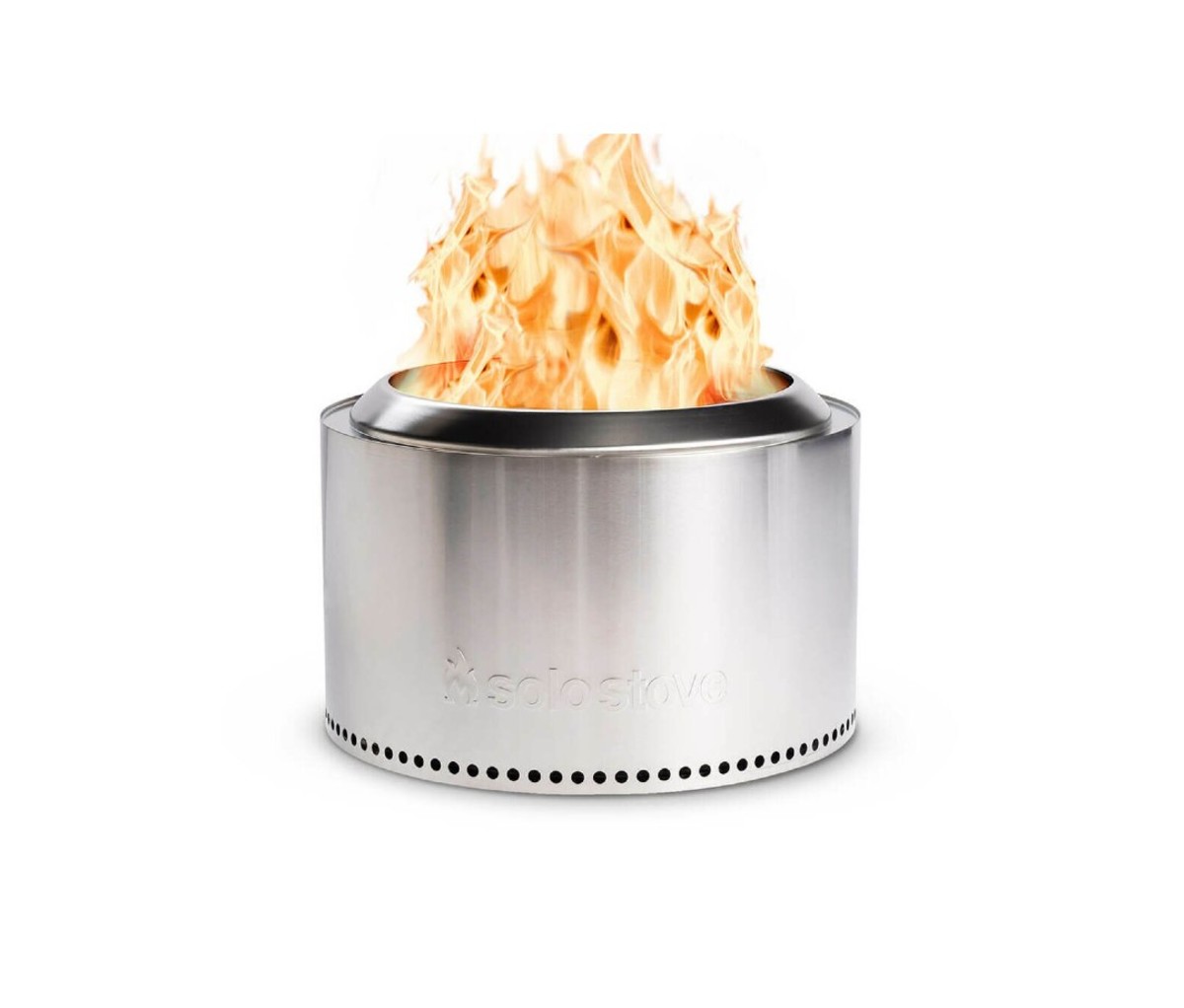 Most backyard fire pits are great in theory, less so in practice: They tend to be heavy, messy, and can soak your guests clothes in smoke. Not so with the Solo Stove Yukon, which uses a clever design that directs airflow in a way that burns wood hotter and more efficiently. You get all the warmth (both visual and heat) with far less smoke, and fewer charred chunks of wood and ash to clean out in the morning. The new Yukon unit has wide 23-inch mouth, meaning most standard-sized firewood should fit. [$500; solostove.com]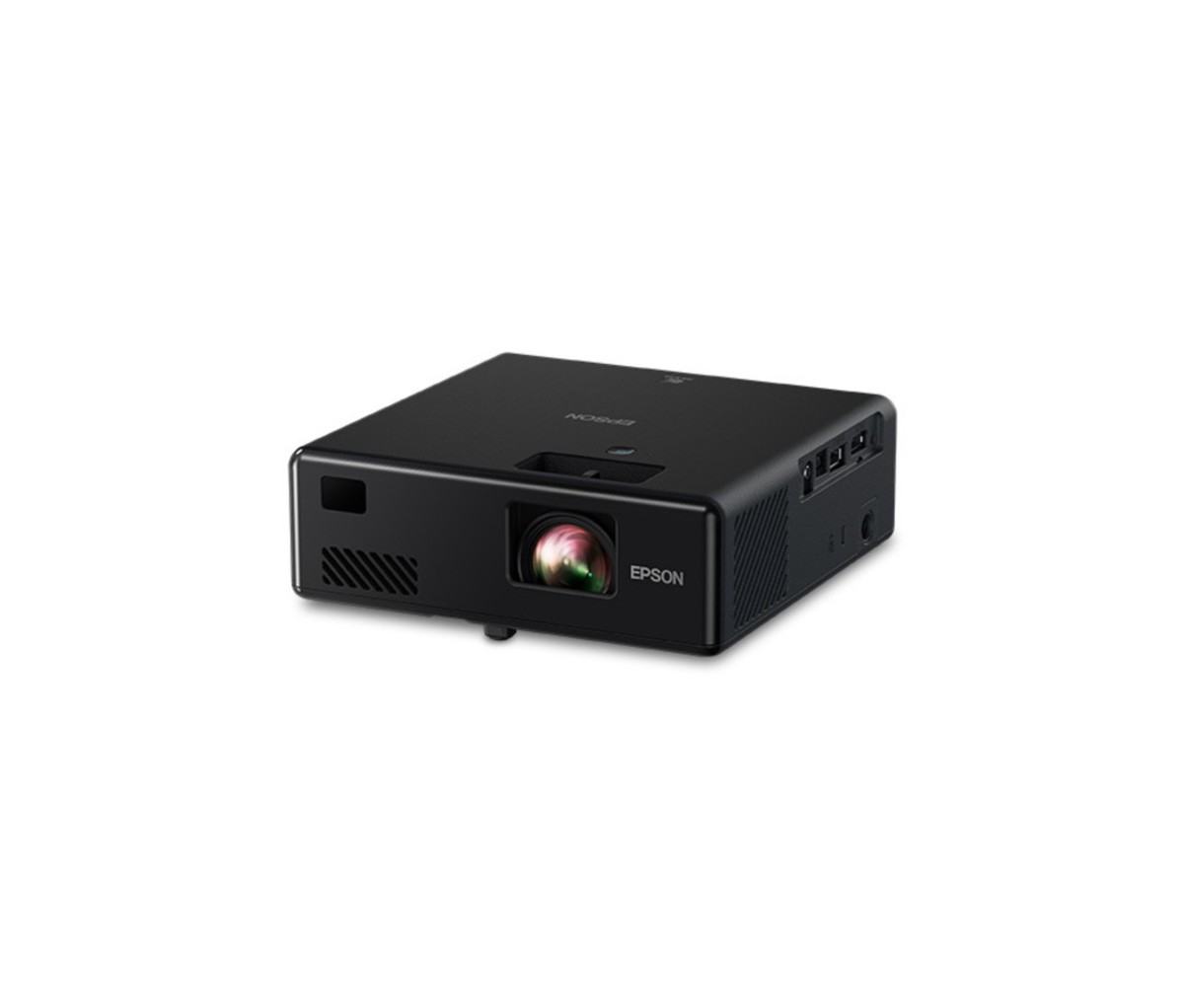 Everybody wants to move movie night outside these days—but too many folks are buying sub-par portable projectors with output that's too dim for all but the darkest nights. Not so with the Epson EpiqVision Mini EF11, which outputs a bright 1,000 lumens via a 3LCD laser projection system, and features onboard speakers. Plug in something like a Roku Streaming Stick into one of its two HDMI ports and you're ready to go. [$799, epson.com]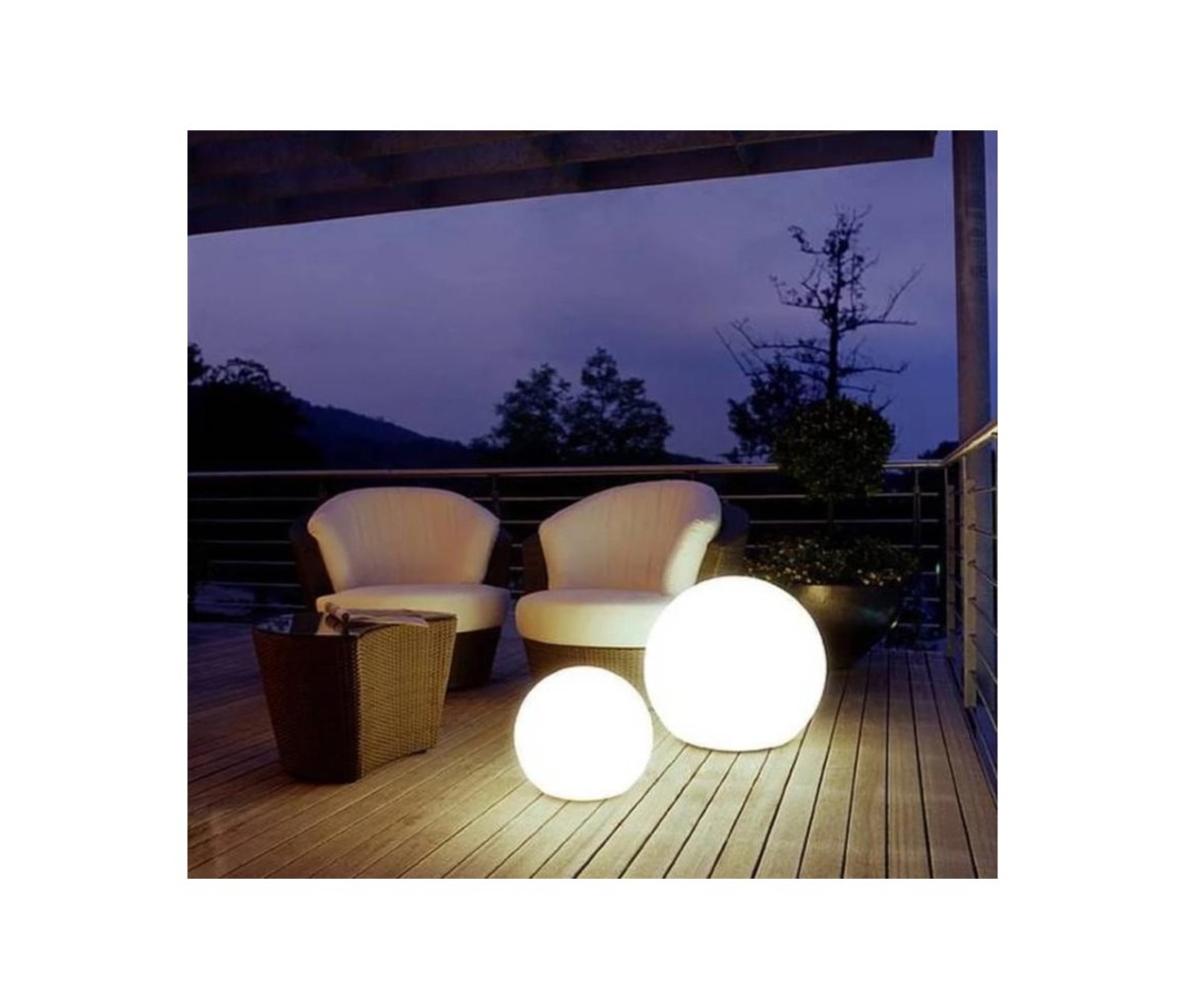 Those vintage-style string lights look great…but they are absolutely everywhere. So how to do you get a warm glow on the patio without them? Answer: the Articture Element. These portable globe lights sit on the ground and cast even lighting that will flatter you and your guests. The Element features an LED bulb and is rechargeable, so you won't need to run a power cable across the ground. [From $99; articture.com]

For access to exclusive gear videos, celebrity interviews, and more, subscribe on YouTube!

10 Most Wishlisted Domestic Airbnb Rentals of Summer 2022
Airbnb is making it a little easier to find that cabin, camper, or even windmill of your vacation dreams. Along with a free protection plan and the ability to split a stay among two homes, the company added Airbnb Categories that organize homes on style, location, or proximity to travel activities. Want to stay in a historic French chateau or spend some time in the Norwegian Arctic? They have you covered. Or perhaps you want a California winery vacation or a Colorado ski-in/ski-out home. The search to find somewhere unique is simpler than ever.
And, by the way, simple is good when it comes to vacation rentals. Consider for a moment that  there are 4 million Airbnb properties in 100,000 cities and town around the world.
Among Airbnb's 56 categories, you'll find "Amazing Views," "Vineyards," and "Castles." There are also "Towers," "Houseboats," and "Shepherd's Huts."  Unique properties seem to be in high demand, according to the top 10 most wishlisted U.S. Airbnb properties for summer 2022. On the list, you'll find an underground home, an earthship, and more than a few treehouses.
10 Most Wishlisted Domestic Airbnb Rentals of Summer 2022
10. Crystal Peak Lookout
Formerly a fire lookout in Washington, the Crystal Peak Lookout was moved to Northern Idaho. Remodeled in 2018, this tower is surrounded by 13 acres of cedar and tamarack trees. And, after a day exploring the woods, there's a wood-burning sauna underneath the lookout. If you want to book a stay in winter, a vintage 1960's Thiokol Snowcat can take you up to the tower.

For access to exclusive gear videos, celebrity interviews, and more, subscribe on YouTube!

Ricky Gervais on Why Standup Is His Favorite Medium of Comedy
Ricky Gervais, the comedy icon and creator/star of After Life returns to the stage with his latest Netflix stand-up special, SuperNature—which shouldn't be taken too literally. We sat down with the actor to get the low-down on life lately, but first, some rapid-fire questions:
One wish?: An animal sanctuary.
Money or fame?: Money is real. Fame is what again? Random people waving at you?
If God exists…: He's doing a horrible fucking job.
Epitaph?: He had a laugh, then found a lump.
Men's Journal: SuperNature sounds even more ambitious than 2018's Humanity, which began with you telling your audience "I prefer animals." Can we assume the new title is ironic, you'll be in a stained black T-shirt and drinking beer out of a can again?
Ricky Gervais: And very likely wearing bad jeans. I don't believe anything is "supernatural." If something exists, it's natural and explainable—if not now, then eventually. I do explain irony at the start of SuperNature. I say, "That was irony. There'll be more of it in the show. See if you can spot it."
What draws you back to stand-up between your series work?
Initially, it was just the other thing I did and enjoyed. Now I realize it's my favorite thing of all. My revelation with stage time is its efficiency. You can write for hours and never predict how it'll go. With stand-up, you have your answer in seconds.
After Life is in its third and final season. What prompted you to relax your usual two-season-max rule with earlier shows like The Office [U.K.], Extras and Derek?
It's a bigger world this time with more drama and characters to explore. I do think it's funny, though, that people make a big deal of me doing a third [six-episode] season—when that doesn't amount to a single U.S. season. I could've very happily done more.
Why not? It's called After Life. It could've gone on forever, right?
Everything points that I should carry on. It hurts me to stop this. It's stupid to stop this. But I already blurted it out, and I think it's the right decision. At least this way I'm not canceled. I've never been canceled because I always cancel myself first.
Speaking of which, if you were starting out today would you pursue a comedy career in the "cancel culture" era?
I would because there's always cancel culture. Once upon a time, it was the middle- aged Christian right who were the gatekeepers. Now it's 20-year-olds on social media. You've just gotta ignore it all. A comic bemoaning cancel culture is like a sailor griping about waves.
What comes more naturally to you, insulting others or self-deprecation?
Self-deprecation usually wins. There's a sneaky bit of it hiding in the insults too, tucked behind all of that faux arrogance, right? I also think it's important to distinguish an actual insult from just teasing someone about what everyone already knows.
Your scene with David Bowie in Extras is the yardstick of televised humiliation. What was it like to be shredded in song by a music legend?
Amazing. People still don't realize I wrote those words for him. It wasn't a documentary.
Did he write the music for that "chubby little loser" scene?
I sent him the lyrics and asked, "Can you give me something sort of retro for this—like, 'Life on Mars'?" He goes, "Sure, I'll just knock off a quick fucking 'Life on Mars' for you." That was amazing, too.
Does life make any sense or is it just a series of arbitrary events?
I assure you, the latter. The universe doesn't give a shit about us. It doesn't even know us. So we better just try and enjoy the ride.

For access to exclusive gear videos, celebrity interviews, and more, subscribe on YouTube!

20 Best Shandy and Radler Beers of Spring and Summer
Summertime is ripe for sipping beer from afternoon to after sunset. And while we adore session IPAs, they're hardly the end-all, be-all to daytime boozing. To provide drinkers with flavorful lower-alcohol options, breweries have embraced the refreshing potential of the shandy, a blend of beer (often a lager or wheat beer) and fruit juice or soda. When it comes to the best shandy beers, though you want to eschew overly saccharine brews for the right balance.
Many credit the drink's origins to Britain, a drinking land that's long loved mixed beverages, be it a black and tan (Guinness and Bass) or snakebite (lager and cider). By the 20th century the shandy was a common potable in both Britain and in Germany, where the blend is known as a radler.
No matter the moniker, the beer cocktail had a major moment in America—and it hasn't slowed since. Though numerous radlers and shandies crowd shelves, few nail that bull's eye of flavor and refreshment. To find out which ones hit the mark, we put our taste buds to the test. From Austrian lagers doctored with grapefruit to Missouri wheat beers spiked with ginger, here are 20 of the best radlers and shandy beers to sip all summer.

For access to exclusive gear videos, celebrity interviews, and more, subscribe on YouTube!